COMPREHENSIVE EYE EXAMS
An eye exam by your optometrist looks at the entire eye and visual system, as well as your prescription.

Read More
CONTACT LENS
FITTINGS
Contact Lenses are an excellent method of vision correction and a great addition to spectacle correction.

Read More
FRAME SELECTION AND CONSULTATION
We specialize in helping you choose the best frame and lens options to suit your visual and style needs.

Read More
LASIK CONSULTATIONS / CO-MANAGEMENT
LASIK is a surgical procedure intended to reduce a person's dependency on glasses or contact lenses.

Read More
PRE AND POST-OPERATIVE CARE
Optometrists are involved in the pre and post-operative care of ocular procedures including cataract surgery.


Read More
DIGITAL RETINAL PHOTOGRAPHY
Information coming soon on Digital Retina Photography at Moulton's Optical


Read More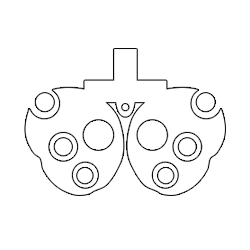 ON-SITE OPTICAL LAB
More information coming soon about Moulton's Optical On-site Optical Lab


Read More